ARE YOU SEEKING THE BEST TRAINING FOR YOUR KEY INSPECTION ENGINEERS ?
CHOOSE THE BEST IN THE INDUSTRY TODAY !
TRAINING FROM INDTT WILL MAKE A DIFFERENCE !


OFFERING THE WORLD SOLUTIONS THROUGH NDT TECHNOLOGY


FOR THOSE SEEKING THE BEST IN NDT TECHNOLOGY & TRAINING
NDT LEVEL I & II TRAINING & CERTIFICATION IN ALL NDT METHODS !


INDTT'S API EXAMINATION PREPARATORY COURSES,
THAT GURANTEE YOU SUCCESS THAT
MAKES A DIFFERENCE IN YOUR CAREER !

AN EXPERIENCE WITH INDTT'S PAUT & TOFD QUALIFICATION,
TAKES YOUR CAREER TO NEXT THE NEXT HIGHER LEVEL !

INDTT OFFERS WHAT INFRARED INSPECTIONS DEMAND
BE A PRACTICING THERMOGRAPHER WITH INDTT'S INFRARED THERMOGRAPHY CERTIFICATION


INDTT HAS BEEN ACCREDITED WITH ISO 9001 BASED ON OUR QUALITY MANAGEMENT PRINCIPLES, STRONG CUSTOMER FOCUS, MOTIVATION AND IMPLICATION OF TOP MANAGEMENT WITH APPROACH AND CONTINUAL IMPROVEMENT SO THAT INDTT'S PRODUCTS AND SERVICES CONSISTENTLY MEET ITS CUSTOMER'S REQUIREMENTS WITH CONSTANT IMPROVEMENT IN QUALITY.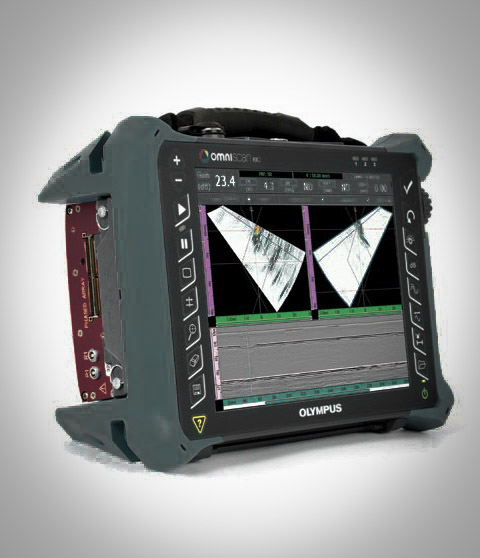 INDTT being the premier NDT , API & AWS, Metallurgy& ASME codes training organization in India & abroad has also been  accredited as ASNT's  ( American Society for Non-destructive testing, Ohio, USA)  Corporate partner,
The Level II training is being offered by our specialist trainers under the guidance of our chief faculty Mr. Prashant Wagh who is  a Mechanical Engineer with over 32 years of rich industrial experience &  certified ASNT NDT Level III person  in all the NDT methods currently offered by ASNT.
Our Faculty is also API (American Petroleum Institute) Certified Authorized Pressure Vessels inspector API 510, Authorized Piping inspector API 570,  Authorized Storage Tank  inspector API 653, Authorized Risk Based Inspection Professional API 580,  Authorized advanced Welding & Metallurgy professional API 577, Authorized Advanced corrosion & material Inspector API 571 & Authorized Refractory Quality control personnel API 936 )
Our faculties are experienced advanced NDT specialists and offer tailor made programs in Ultrasonic Phased Array PAUT, Time of Flight Diffraction TOFD, ACFM, Guided Waves Ultrasonics, IRIS, Magnetic Flux Leakage ( Piping & tanks), Helium Mass Spectrometer other Leak methods, Multi Frequency Eddy current Inspection, Acoustic Emission Inspection, Industrial Infra-red Thermography inspection, Video boroscope & Neutron radiography.
INDTT OFFERS SOLUTION TO GLOBAL TRAINING NEEDS !
WHAT WE OFFER TO INDUSTRIES?